With the help of a few talented young actors (Terrell ISD student volunteers), we were able to film a humorous reenactment of a TISD Board Meeting as a gift to our school board members in celebration of School Board Appreciation Month. The Texas School Public Relations Association awarded this video with a Best of Category Award for a Video Documentary in February 2023.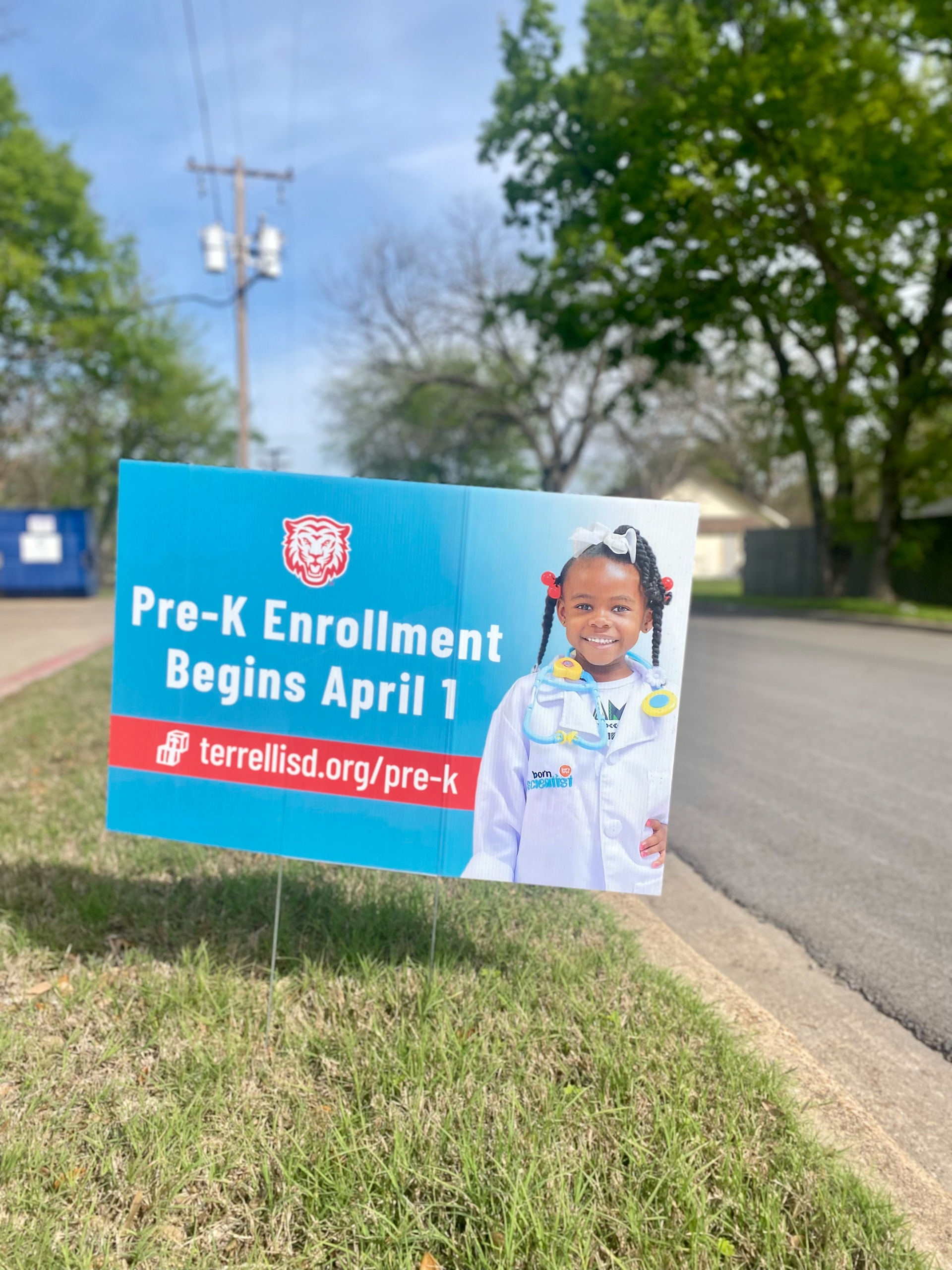 In 2021, Terrell ISD decided to take the annual "Citywide Back-to-School Fair" on the road and put a new spin on it. Tiger students and their families were invited to the first Back-to-School Bash in their neighborhood parks to enjoy free food, games and activities, backpack giveaways, the Tiger Tales Literacy Bus, and lots of fun! The District held three events over three days at three local Terrell parks: Breezy Hill Park, Ben Gill Park, and Arlie E. White Park.
During Black History Month of 2021, Terrell ISD celebrated the people of Black History with a month-long series highlighting African American educators, inventors, world leaders, entertainers and more!
During the year of 2022, the District celebrated with a similar series, only it was our very own people of Terrell. In the Bliuack History in Terrell series, each district building named after the historic African American men of Terrell were highlighted throughout the month.
Each year, the Terrell ISD Fine Arts Department invites 5th-8th grade students in the district to a Fine Arts Night at the high school as an opportunity to learn more about each program available to them in the upcoming years. This video is used as a recruiting tool for TISD Fine Arts.